A beautiful sunday morning. The clouds have agreed to descend in the middle of hot May summer. A balcony revamped with greens just very recently. And, a mug of hot black coffee. Things cant get better, can they?
This is a wonderful moment with the perfect setting in this otherwise barren concrete island called Gurgaon. The hot humid weather was killing and this respite is very much welcome.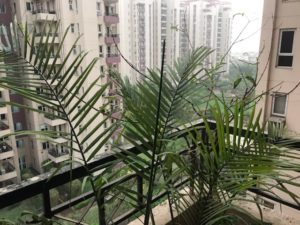 This is the weather i was looking for to write here! 
Have been caught up in the daily vagaries of life amidst a whole lot o things that the writing took a hit.
I have been doing a lot of reading of late and have been on varied topics with varied writing styles. Will have a complete post to cover up all of that.
There are also "strategies" that i had made two years back that are now seeing initial light of the day. My days and night have been consumed with them. All towards the prosperity of humanity!
This and a lot more has been going on. But well, weather permitting, i would be back here. Sooner than you can tell.